Westholme
11 Kirkhill
Westholme stands on land that was originally part of the ground on which Kirkland House stands, and which itself was part of a larger site on which the windmill stood just south of what is now School Lane.
Details of ownerships of the whole site are therefore relevant up to the sale of the individual plot for Westholme. These details can be seen in the note of the deeds for Kirkland House.
In 1906 Samuel Walker Chettle's executor's sold Kirkland House to James Walker, a builder, whose yard was where 'Walkers Close' is now (off Long Acre). James Walker soon sold the house on 22 October 1907 for £520 to the Board of Guardians of the Poor, who managed the workhouse, but not the land to the south or a piece to the west. He retained a right of way along Mill Lane for building the pair of semi-detached houses on School Lane next door to Kirkland House and to Kirkhill Close, where the infant school is now.
On 29th July 1910 Walker sold the land for Westholme, amounting to 500 square yards, for £37/10/- to Mr Harry Pilling. The plan shows Kirkhill cottages already existing, and indeed the plan attached to the sale of Kirkland House to the Guardians suggests the two acre site did not include the Kirkhill Cottages site, shown then in the ownership of the Earl of Carnarvon. Kirkhill cottages are not shown on the 1900 OS map so must have been recently built at the time of the conveyance. So whether or not they were built by James Walker is open to question.
Harry Pilling's address was The School House, Bingham. This was the schoolhouse attached to the Wesleyan school opposite; he was headmaster. The Wesleyan School closed in 1910:when the elementary board school on School Lane opened he became the first headmaster, and his wife was also a teacher there. They presumably moved because they lost their tied house.
The day following the conveyance of the land, Pilling arranged a mortgage with the Nottingham Permanent Benefit Building Society (also used by S W Chettle) for £240, presumably to finance the erection of the house by James Walker. There is no building contract. Pilling lived in the house until 1922 when he sold for £715 to Mrs Emily Horsfall Bailey, the wife of Charles Palmer Bailey of Central Arcade in Worksop. This may have been an investment for rent.
Mrs Bailey sold in September 1928 to Dorothy Mary Topham, spinster of Bingham for £775, an appreciation of £10 pa! In January 1982 Dorothy Topham granted power of attorney to L A Slater of 32a Long Acre. The property was sold to the present owners in February1983.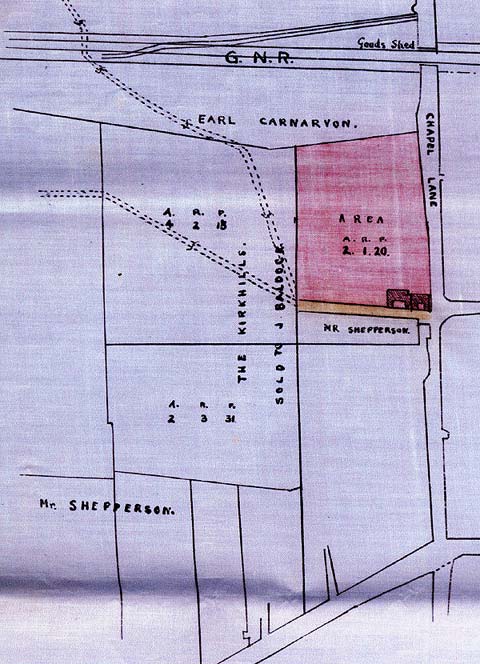 1901 Plan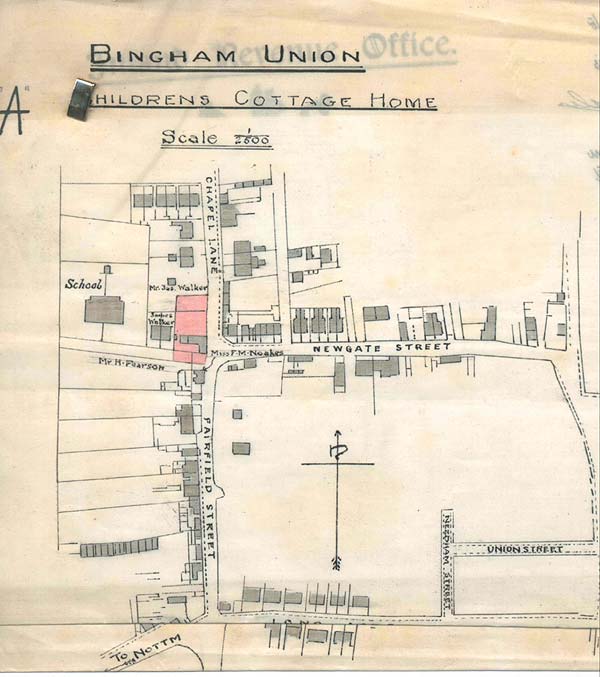 1910 Plan